How do I choose an early childhood education service?
Published on Saturday, 02 December 2017
Last updated on Friday, 17 December 2021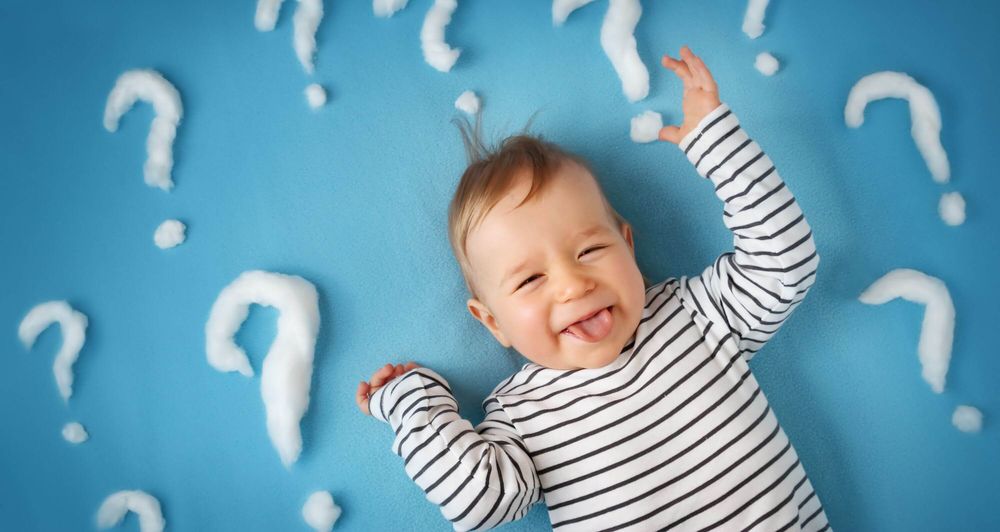 There are many great reasons for your child to attend an early childhood education (ECE) service. It's a chance for them to make new friends, play and explore, learn important skills and prepare for school, but the big question is – which ECE service is the right fit for your family?
Here are 10 factors to consider when choosing a child care service for your family:
There are many different variables to consider when choosing a child care service for your family:
Location: does the service need to be close to home or work or somewhere else?

Cost: what are the fees and what do they include?

Availability: does the service have the days you require? Are casual spots available?

Staff: do you and your children like the staff and feel welcome?

Facilities: are the rooms and gardens interesting, well organised and inspirational?

Food: can you see the weekly menus and are special requirements catered for?

Sleep: what is the service's approach to sleep and rest time? Are they flexible with children who want to skip a nap?

Program: are the activities interesting, and varied?

Quality: has the service been assessed by Education Review Office and what was the rating?

Communication: does the service offer digital or paper based learning stories where you can see what children do during the day?
To make this decision a little easier, The Ministry of Education recommends this four-stage process for choosing your child's ECE service:
Narrow down your options
Create a needs-based shortlist
Visit some ECE services
Check their Education Review Office reports
Here we look at what this strategy means in practice.
How can parents narrow down their ECE service options?
To see what early childhood education options you have, it's best to:
Research ECE services in your area, using resources like the CareforKids.co.nz child care search
Ask family, friends and care-givers about their experiences.
With this information in hand, you can then decide what is important to your family and what will be best for your child's learning and wellbeing.
How can parents create a shortlist based on needs?
Next up, think about what your child and family needs from the ECE service. Then collect information about the ones you're considering, by looking at their website or giving them a call.
To create an ECE service shortlist, you'll want to consider these practicalities:
Do they have vacancies, or is there a waiting list?
Does their location suit your circumstances?
Do their opening hours work for you?
Do they offer the style of care you're looking for in terms of activities, learning, values, language and culture?
Can you afford the fees?
Do they offer the services you want, such as meals, nappies and/or activities?
Would your child benefit from a small or large group?
How much parental involvement is required? Does this suit you?
What should parents look for, and ask, when visiting potential ECE services?
Once you have a short-list of potential ECE services, it's important to visit them and get a feel for what each service can offer your family.
Take your child along to see how they react to the environment. And arrange to speak with the person in charge, so that you can ask some detailed questions.
You may want to visit the ECE service more than once, and it can help to speak with other families enrolled there to get a sense of their day-to-day experience.
Here are some things to think about when visiting an ECE service:
How welcome do you feel?
Are the adults and children respectful of, and kind to, each other?
Do the children seem happy, relaxed and absorbed in their tasks?
What is available for children's learning and play?
Do you and your child like the outdoor and indoor spaces?
Are there opportunities for your child to be challenged?
How many kids are enrolled and would this be overwhelming for your child?
And when you speak to the person in charge, ask them:
Who works with the children? What are their qualifications and experience?
What is the staff to child ratio? How much individual attention does each youngster get?
What is the daily routine and how varied are the activities?
How do child carers manage behaviour?
How do they deal with accidents and sickness?
How do they communicate with parents about each child's progress?
How would they look after your child's special needs, whether physical or emotional?
Saying that, there are many more questions you could ask. For a full ECE service checklist, click here.
What is an ERO report and how can parents check it?
Once you find an ECE service that both you and your child like, you're advised to check their Education Review Office (ERO) report.
The ERO is a government office that evaluates and reports on the education and care of children. Each ERO report rates an ECE service (or school) and details their strengths and next steps for development, so it's a valuable tool to gauge the quality of your prospective choice.
And last of all, when you're satisfied that the ECE service offers a high standard of education and care and is a great fit for your family, it's time to enrol your child and help them settle in!
Related Articles

An overview of the different child care services available to families, including centre based care and in-home care options, and how families can access them.

A definition of high quality early childhood education and care based on the experience of researchers, early childhood providers, parents and experts in the field.

How quality early childhood education and care is delivered in different settings, and what parents can do if they're concerned about something.