How Is Child Care Quality Ensured?
Published on Saturday, 02 December 2017
Last updated on Monday, 16 November 2020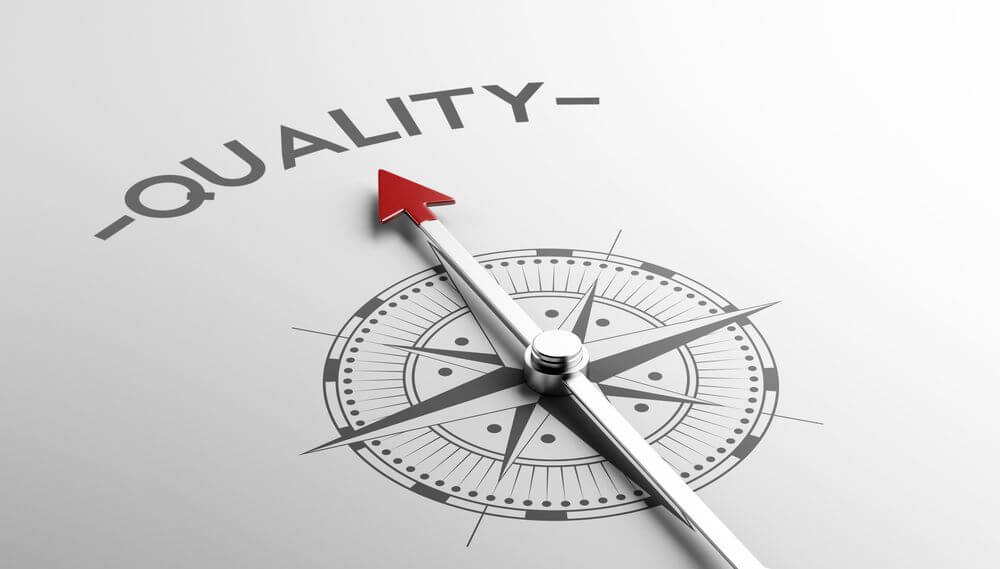 Parents trust early learning services and other child carers to provide safe environments and enriching experiences for their children. However, it is not just mums and dads who expect the best of their providers. The government and child care agencies also work hard to ensure that early childhood education (ECE) services, kōhanga reo, nannies, au pairs and babysitters provide excellent care for youngsters.
Here we investigate how quality early childhood education and care is delivered in different settings, and what parents can do if they're concerned about something.
EARLY LEARNING SERVICES
How is quality ensured in ECE services and kōhanga reo?
To make sure early learning services deliver safe, high quality education and care, the government has rules that each provider must adhere to. This means that ECE services and kōhanga reo need a license to operate and must meet minimum standards around:
Curriculum
Health and safety
Premises and facilities
Governance, management and administration
All licensed early learning services come under these standards, including:
Kindergartens
Child care services
Kōhanga reo
Home-based education and care services
Te Kura (The Correspondence School)
Playcentres
And the good news is that the government's quality rules work well. According to the Ministry of Education, 'At any one time, 98 per cent of early learning services are meeting or exceeding standards' with just 2 per cent of the nation's 4,581 early learning services on a provisional license (which involves the service being monitored and given deadlines for improvement).
How is quality ensured at playgroups?
Although playgroups do not need to be licensed to operate, they do need to be certificated to receive government funding and support. A certificated playgroup must comply with the Education (Playgroups) Regulations 2008 and meet their own standards around curriculum, health and safety, premises and facilities, and management and administration.
How are early learning services reviewed?
To see how services are actually being run, the government has these on-the-ground checks and balances in place:
ERO reviews
ERO stands for 'Education Review Office' and this body plays an important role in ensuring that ECE services and kōhanga reo are meeting their quality obligations. Every four years, the ERO assesses each service and provides a report showing its rating, strengths and key steps for development. And because each ERO report is freely available online, it's easy for parents to see how their child's service is performing.
Financial reviews
In terms of money, early learning services must provide the government with independently audited accounts each year, and the government assesses all services against financial indicators three times per year. If there is a problem, an audit investigation team will visit the service.
Health reviews
Early learning services are also inspected by regional health services to make sure they meet their minimum licensing standards around health and safety practices.
What happens if the government has concerns about an early learning service?
The government has the power to act swiftly and decisively. This means that if the Ministry of Education is worried about the safety or well-being of children at an early learning service, they can:
Carry out 'spot-checks' at any time
Shut down a service temporarily
Close a service permanently
And if an early learning service is not meeting its minimum standards, the government can:
Put the service on a provisional license;
Monitor them closely;
Detail the standards not being met; and
Set deadlines for improvement
What happens if parents have concerns about an early learning service?
Of course, it's not just the government that's focused on the safety, health, happiness and education of children. Parents care deeply about this, and there may be times when you're worried about something that's happening (or not happening) at your child's early learning service.
Depending on the issue, parents can raise child care concerns by:
Broaching the issue informally at the ECE service or kōhanga reo
Making a formal complaint
Contacting the Ministry of Education directly
Making an anonymous complaint
Raising a particularly serious concern
Informal complaints: Whether you have a personal concern about your child's care or a general criticism of how the service is run, a good starting point is to discuss the issue with an educator, kaiako, manager or owner at the service.
Formal complaints: If the issue isn't resolved informally, you can make a formal complaint to the ECE service or kōhanga reo by following their complaint procedure. This policy must be displayed and it's often pinned to the notice board next to their license.
Escalated and anonymous complaints: If you're unhappy about how the formal process was handled or want to make an anonymous complaint, then you can contact the Ministry of Education or learning support services to raise your concerns. Parents can also get free legal advice from Youthlaw.
Serious concerns: If you're worried that your child's safety is at risk (whether physically, emotionally or sexually), then you can talk to the Ministry for Vulnerable Children or the New Zealand Police, keeping the Ministry of Education in the loop too.
Can parents see what complaints have been made about ECE services?
The Ministry of Education publishes an annual report summarising the complaints it has received about ECE services. The Early Childhood Education Complaints Summary is updated annually and you can access it here.
NANNIES, AU PAIRS AND BABYSITTERS
What is the best way to get quality care with a nanny, au pair or babysitter?
With these options, families are looking for flexible, affordable, individualised and generally excellent child care.
And although parents may find a great nanny, au pair or babysitter through word-of-mouth or by answering an advertisement, the best way to ensure quality is to hire one through an agency.
Agencies screen their placements with police checks, reference checks and interviews to ensure high standards. And depending on the agency, they may offer home-based education programmes and/or nannies with professional qualifications as well.
What can parents do if they have a complaint?
This depends on the nature of the complaint. If you have a small issue that can be cleared up by opening the lines of communication, then it may be best to discuss your concern with the nanny, au pair or babysitter directly.
For other issues, you may want to follow the agency's complaints procedure. This could involve contacting the agency immediately via email or phone, detailing your concerns and providing examples. The agency will investigate the issue further and then make a decision on the best course of action, which could mean stopping or pausing their services.
Related Articles

Factors to consider when choosing child care: types of care, what service would best suit your child's temperament and how to choose the best service for your family.

A definition of high quality early childhood education and care based on the experience of researchers, early childhood providers, parents and experts in the field.

The Education Review Office (ERO) is responsible for reporting on the education and care of children and young people in early childhood settings.