What Is a Nanny?
Published on Monday, 05 December 2016
Last updated on Monday, 16 November 2020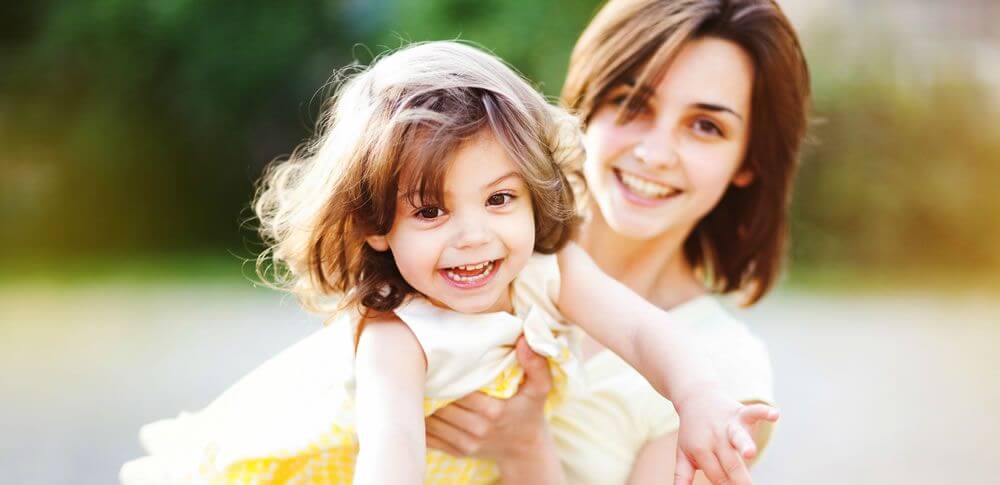 A nanny is an experienced person employed by a family, on either a live-in or live-out basis, to undertake all tasks related to the care of children. Duties are generally restricted to child care and the domestic tasks related to children. A nanny may or may not have had any formal training though often has a good deal of actual experience. A nanny's working week ranges from forty to sixty hours per week.
A nanny arrangement can include:
Live In Nanny – a nanny who lives in your home
Live Out Nanny – a nanny that comes to your house each day
Nanny Share – a nanny that works for two families either at different times or cares for both sets of children at the same time
Below is a table of both advantages and disadvantages of these types of nannies:
Advantages
Disadvantages

Nanny

Individual attention for your child. One-on-one care is especially important for children under one.

Consistent care from one person.

Generally a professional child carer, with relevant qualifications.

Hours are flexible, depending on your contract agreement.

Child stays in own home and familiar environment. Routines do not have to change. No need to travel and less exposure to illness.

You can have more say in child care as nanny is your direct employee.

Some nannies do light housework.

Can be expensive compared with other child care if you have one child.

Child may miss out on daily social interactions if there are no regular play dates and outings.

You will need to arrange back-up care if the nanny is ill, takes holidays or leaves.

If you employ a nanny directly, rather than use an agency, you will be responsible for wages, tax, etc.

You may feel you lose some privacy and space with a live-in nanny sharing your home.

Nanny Sharing

You have the benefits of a nanny but with lower costs.

You only pay for the time you need the nanny.

If the nanny is caring for children from two families simultaneously, they may form strong friendships.

Administration and paperwork can be shared with the other family.

It can take time and effort to find a compatible family to share a nanny with.

You will need to co-ordinate holidays and any changes in schedule with the other family.

Disagreements between the nanny and one family may affect the other family.
Cost
Nannies are a cost-effective choice for families with multiple children. Qualified and experienced nannies provide families the benefit of being knowledgeable in both child care and early childhood education in a home setting.
How much a nanny costs depends on:
The services being provided
The nanny's experience and training
How many hours are needed
The age and number of children
The family's location, e.g. regional or city-based
Booking/placement fees
As a guide, here are the Nannies on Demand, rates for Auckland and Wellington nannies:
| | |
| --- | --- |
| Daily/Day Nanny | $18 - $25 per hour |
| Before/After School Nanny | $20 - $25 per hour |
| Nanny Housekeeper/Executive Nanny/Special Needs Nanny | $23 - $30 per hour |
| Maternity Nanny/Nurse (Day & Night) | From $25 - $30 per hour |
| Night Nanny | $23 - $25 per hour (rate will vary depending on the nanny's qualifications and experience, role expectations and the number of infants in her care). Generally, night nannies start at 9pm and finish at 7am. |
| Nanny Share | Hourly rate depends on the number of children in the nanny's care and the tasks involved. |
| Live-in Nanny (Day or Night Nanny) On-going basis | $15 - $22 per hour plus full board/accommodation (weekly wage dependant on the number of hours the nanny works). |
| Live-in Nanny Short Term/Temporary basis | $260 per 24 hour period. Pro rata rate is $170 from 6pm - 8am next day or $195 from 3pm - 8am next day (a higher rate may apply for families with four plus children or where there are more housekeeping tasks required of the nanny). |
Is there any government funding available?
There are several ways that the government subsidises child care.
20 Hours ECE
The Ministry of Education funds 20 hours of early childhood education per week for children aged three, four and five. A nanny agency may offer 20 Hours ECE to eligible families, for example when a child is enrolled in one of their licensed programmes.
Childcare Subsidy
A Childcare Subsidy also helps some low and middle-income families with the cost of pre-school child care, and this may include nanny care.
Home Help Subsidy
The Home Help Subsidy helps families of multiples with the cost of home help to complete household tasks. This means parents of twins and triplets may be able to access financial support to cover the cost of a nanny.
Be sure to check with your nanny agency about subsidies that may be available to your family.
Agencies can charge widely different fees so make sure you understand the costs involved and what they cover. There will also be variations in cost depending on whether you are looking for a full time nanny or an occasional babysitter. Look out for:
A registration fee: Agencies sometimes charge a registration fee to cover themselves in the case of families sourcing a carer from somewhere else. Essentially it guarantees an agency payment for any time spent working on a placement even if the placement doesn't go ahead.
A placement fee: This is the fee you pay to the agency once you have employed a carer sourced by the agency. Agencies charge different amounts and have different terms of payment so make sure you ask about these when you contact them.
Rates of pay: This is what you pay the carer and will depend on conditions under which they are employed. It will vary depending on the type of care you require and the qualifications and experience of the carer.
To ensure the relationship you have with your agency is an effective partnership you will need to communicate your needs and expectations as clearly as possible.
As you know, the main reason for using an agency to find child care is to find a match between your family and a carer. Therefore it seems logical to expect that both parties should be interviewed in some detail before a placement occurs. Be wary of agencies that only conduct a brief telephone based interview with you as they may not understand your family's needs all that well.
To make an informed choice about which agency to use contact a number of agencies and compare their policies, procedures, fees and manner towards you. The best choice you can make is an agency which promptly provides you with the information you need to make a decision. Try not to make your final choice until you have all this information to hand and you are comfortable with an agency's approach to your requests.
If you decide to source a nanny independently you will need to put together a shortlist of suitable candidates and decide which ones you would like to interview.
Before the interview make sure you check the paperwork, carefully review the resume and references provided by the nanny, check that proof of identity is provided and make sure that background, police and working with children checks have been included with the application.
How to find a nanny?
Nanny Agencies: while it is possible to find child care independently, using an agency can make the process easier and less time consuming by taking away a lot of the leg work involved in advertising for and interviewing potential candidates. Use our guide on how to use an agency to assist you further.
Advertising: place an ad in your local paper detailing your child care needs.
Network: speak to other parents to see if they know of any nannies who are available in your area although this may be difficult as parents tend to keep good babysitters and nannies to themselves for fear of losing them.
To find agency screened nannies operating in your area click here.
Interviewing a Nanny
Our guide to Interviewing a Nanny or Au Pair has been developed to help with interviewing a potential nanny. It covers off on security, safety and questions for specific age ranges.
Other Useful information
Our Nanny/Parent Diary is a useful tool to keep the lines of communication open between you and your nanny and can serve as a helpful reminder of daily developments.
Related Articles

Interviewing a nanny or au pair? Read this article and use the checklist to prepare and ensure you ask all the important questions to hire the best person.

An overview of nanny sharing including what it is, who it works for, advantages and disadvantages, how much it costs and how to find a nanny share.

Using an agency to source a nanny, au pair or babysitter saves time and effort but there are a few things it is useful to be aware of before you start the process.