What is Nanny Sharing?
Published on Monday, 05 December 2016
Last updated on Monday, 16 November 2020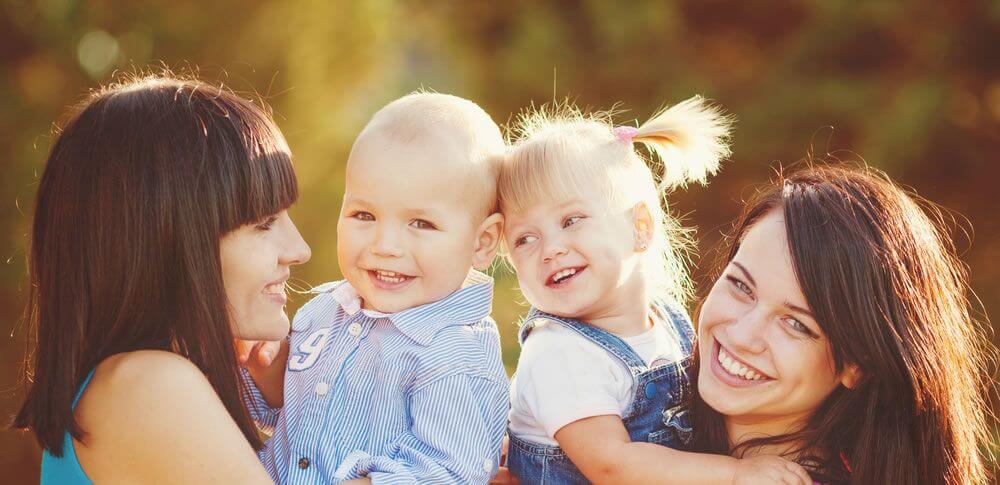 Many parents love the idea of having a nanny but either worry about the cost, or don't need one full-time. Nanny sharing allows you to split the time and cost of employing a nanny with another family.
The nanny may either:
Work for each family at different times e.g. the nanny works part-time at each house, or
Care for both sets of children at the same time e.g. the nanny is shared full-time in one family's house
Nanny sharing can be arranged to suit different families and needs. Here are some examples of nanny sharing situations:
You are working part-time in the mornings and only need a nanny when you are at work.
You have children at school and need a nanny in the afternoons after school.
You can't afford a full-time nanny just for your child, and decide to share a full-time nanny with another family to split the cost.
You want to combine a couple of days a week of a nanny with other existing child care.
How much will nanny sharing cost?
A shared nanny is entitled to the same benefits and conditions as one who is working for one family. These conditions include regular working hours, holiday and sick leave and notice period.
You will need to agree in writing how to divide the cost of the shared nanny with the other family. This split may depend on the proportion of the time the nanny spends with each family and/or the number of children per family.
Is nanny sharing right for our family?
Nanny sharing works for families with compatible schedules, children and values. To find the right nanny, both families will need to think about factors such as:
The type of nanny you want. The nanny needs to fit in with your family's routines and values. Approaches to discipline, meals, homework and play should be similar between families.
What the nanny's duties include. For example, do you expect the nanny to do cooking and housework or just care for the children?
When you regularly need a nanny. Don't forget that you will have to make alternative arrangements for holidays and illness.
The age of your child. Children of a similar age are more likely to get along and become friends.
Where you, the other family and the nanny live. If the families are not close together, then there may be issues such as travel time, cost of petrol and traffic delays.
Responsibilities for administration and record-keeping. Wages, tax, superannuation, insurance and expenses all need to be correct and up-to-date.
Nanny sharing doesn't suit all families. When considering a nanny share arrangement, weigh up the advantages and disadvantages for your family.
Advantages:
You have the benefits of a nanny but with lower costs.
You only pay for the time you need the nanny.
If the nanny is caring for children from two families simultaneously, they may form strong friendships.
Administration and paperwork can be shared with the other family.
Disadvantages:
It can take time and effort to find a compatible family to share a nanny with.
You will need to co-ordinate holidays and any changes in schedule with the other family.
Disagreements between the nanny and one family may affect the other family.
Finding a nanny share
Ask friends, neighbours and parents in local playgroups if they are interested in sharing a nanny, or ask other parents at your workplace about nanny sharing. At some workplaces, there may be resources to help you find child care, including nanny sharing.
Both families should interview the nanny so that they are both comfortable with the chosen person.
As with any business arrangement, ensure that any specific requirements for the nanny (e.g. duties, work hours, expenses) are clearly written down. Both families and the nanny should have copies of these conditions once they are agreed.
Finding the right nanny to support you and your baby can be difficult, finding the right nanny for two families can be even harder! You need to decide on the type of nanny share you need, but be flexible where you can. A good nanny sharing arrangement can give both families 'tailor-made' nanny services when and where they need it.
Related Articles

Interviewing a nanny or au pair? Read this article and use the checklist to prepare and ensure you ask all the important questions to hire the best person.

A printable nanny diary to enhance communication between parents and nannies by encouraging regular written updates and reminders for both.

An overview of nannies including what they do and don't do, how much they cost, advantages and disadvantages, how to find and hire a nanny and more.