An Overview of Home Based Education and Care
Published on Monday, 05 December 2016
Last updated on Tuesday, 17 November 2020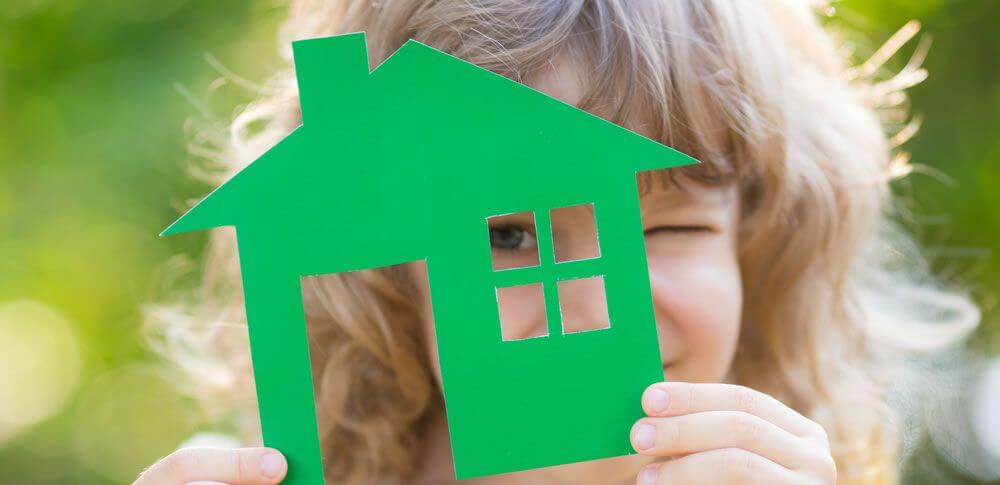 It's said that 'home is where the heart is' and there are certainly good feelings around home-based education and care.
With this type of care, children are looked after in the educator's house, at their parent's house or in another home chosen by the parents. With a focus on individualised child care and early childhood education, home-based care is the perfect fit for some families.
Here we look at the key offerings of 'family daycare,' as it's sometimes called.
Who is home-based education and care for?
This type of child care caters for groups of up to four children from birth to five-years-old (or until they begin school).
What will my child do in home-based education and care?
Although children are cared for in a domestic environment rather than a child care centre, home-based care is a teacher-led early childhood education service.
All in-house educators are supervised by coordinators who are qualified and registered teachers, and the daily programme is based on Te Whāriki, the early childhood curriculum.
The Te Whāriki curriculum focuses on:
Four principles: Empowerment, holistic development, family and community, and relationships; and
Five strands: Well-being, belonging, contribution, communication and exploration
Activities are tailored to each child's needs, interests and how they learn, with educators working to inspire children and develop their abilities.
Home-based education and care activities may include:
Baking
Gardening
Art and craft
Water play
Excursions
Access to a mobile toy library
'Everyday' activities, like collecting mail and visiting the park
What services does home-based education and care offer?
Although educators do the hands-on child care, there are four positions of responsibility in home-based education and care. Namely, the:
Service provider
Contact person
Coordinator
Educator
Service provider
is the body, agency or person operating the home based care and education service. It is the holder of the license and is directly responsible for delivering education and care services in homes, in accordance with the regulations and licensing criteria.
Contact person
is responsible for representing the service provider's management, responding to the Ministry on any issue relating to licensing and acting on behalf of the service provider when dealing with the Ministry. They must reside locally within a Ministry region.
Person responsible / Coordinator
has primary responsibility for overseeing education and care, comfort, and health and safety of the children, and professional leadership and support educators within the service. They must hold a current practicing certificate from the Education Council, and be available for all licensed hours of operation.
Educator
has the designated role of providing education and care directly to children in his or her care and attending to the health and safety of those children.
Services offered by the provider
Every educator must belong to a home-based service. This service provider is responsible for:
Arranging education and care services in homes
Holding the necessary license and ensuring government regulations are met
Working with the coordinator to match educators and families
Choosing a contact person to liaise with the Ministry of Education on licensing issues
Services offered by a coordinator
Coordinators hold an early childhood teaching qualification and support educators and families. Some of their main duties are:
Helping parents choose the right educator for their child
Overseeing the education and care, comfort, health and safety of children
Monitoring individual learning plans
Providing professional leadership
Regularly contacting and visiting educators
Services offered by an educator
Educators are the main point of contact for families. They provide children with education, care and comfort, look after their health and safety, and may change nappies or provide meals. Educators must be at least 17-years-old and hold a first aid qualification.
In terms of hours, educators can provide full or part-day care. Some also offer emergency care if needed.
What are the benefits of home-based education and care?
Home-based care offers a nurturing and safe environment for children to learn, grow and play. With a low educator to child ratio (no more than four children per educator), there's the opportunity to personalise each youngster's experience.
Children benefit from home-based care by:
Forming a close bond with one care-giver
Receiving individual attention
Receiving individual education programmes
Developing their literacy, numeracy, social and creative skills
Feeling safe and comfortable in their 'home away from home'
Families benefit from home-based care by:
Choosing an educator and forming an ongoing relationship
Getting support from a coordinator
Travelling less, if the care is nearby or at home
Being updated on their child's progress
Accessing flexible hours and emergency care, if offered
How does licensing work for home-based education and care?
As mentioned above, each educator must belong to a home-based education and care service.
The service provider must be licensed and they have to meet licensing criteria and comply with the Education (Early Childhood Services) Regulations 2008.
Home-based services must fulfil licensing criteria regarding:
Curriculum
Premises and facilities
Health and safety practices
Governance, management and administration
To receive government funding, home-based services must also comply with Ministry of Education funding rules.
The Education Review Office (ERO) reviews the quality of home-based education and care.
How much does home-based education and care cost?
Home-based care can be less costly than other early childhood education services, because in-home overheads are lower than in centres. Also, although coordinators are registered teachers, educators may not be as formally qualified as educators/carers at other early childhood education services.
Rates also vary depending on your location and what the educator is providing, like nappies and food. As a guide, Homegrown Kids says that,
"Home-based care with an educator can start from less than $5 per hour per child and ranges up to around $8 per hour per child."
The good news is that the government subsidises child care provided by early childhood education services, and this includes licensed home-based care.
Families receive up to six hours per day and 20 hours per week of government-funded care for their three-, four- or five-year-old.
A Childcare Subsidy is also available to some families using approved home-based care.
To find out how much your home-based education and care will cost, it's best to speak with the coordinator.
References:
Related Articles

An overview of the different child care services available to families, including centre based care and in-home care options, and how families can access them.

A printable checklist for families to use when visiting home based care services and considering which to choose including questions to ask and what to look for.

Being the new kid on the block can be a daunting experience for young children. To help your tyke get off to a great start, here are some ways to prepare them for life at care.