What Is the Difference Between a Nanny and an Au Pair?
Published on Tuesday, 03 April 2018
Last updated on Monday, 16 November 2020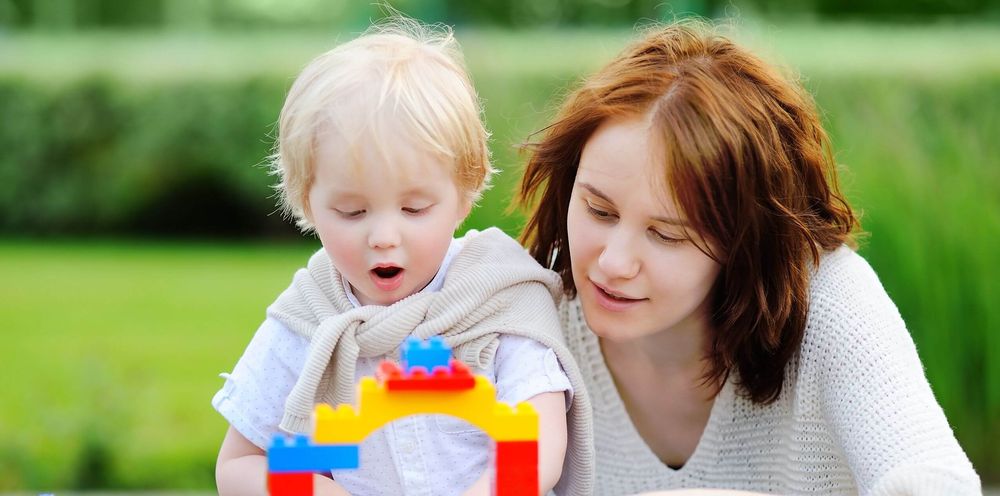 Both nannies and au pairs provide individualised in-home child care, however in many ways, the similarities end there.
Here we look at how nannies and au pairs differ in the table below and you can read additional information in our dedicated articles, What is an Au Pair? and What is a nanny?
Nannies
Au Pairs

Likely experienced and/or working towards a qualification like the New Zealand Certificate in Nanny Education (Level 5)
New Zealander – no need for a visa, non-New Zealander – may be eligible for Skilled Migrant Resident Visa
Can be live-in or live-out
Likely agency requires nanny to be 18 years and over, trainee nanny typically 17-25 years old
Various child care options, e.g. day nanny, night nanny, nanny share or trainee nanny
Employed by the family at an agreed hourly rate. Nannies are eligible for public holidays, and get sick pay, annual leave
Paid an hourly rate, dependent on experience, location and agreement. Permanent nanny rate approx $18-$20 per hour
No bonus payment at end of a placement
Unrestricted employment period, can be permanent or temporary
Working hours determined by agreement
No proof of bank balance required
Nannies providing an early education plan are assigned a visiting teacher
Additional tasks, including household duties and cooking, may be defined by agreement
May be eligible for Childcare Subsidy or 20 Hours ECE. Home-based education programmes like Hop Skip Learn attract government funding. Possible subsidies for multiple births, domestic support and low income support
Likely to have New Zealand citizenship or permanent residency
Likely to have a clean New Zealand driver's license and their own car
Screened, police-checked, reference-checked and interviewed by nanny agency
Can be met and interviewed in person by families
Offer play-based and structured early learning activities
Likely to be trained in first aid and hold a current certificate
Regardless of whether they live-in or out, when not working nannies will have their own interests, activities and friends
Fluent English and might speak Maori

Some experience – au pair agencies require 200+ hours of documented child care experience
Will need to apply for a Working Holiday Visa
Live-in, host family must provide au pair with private room and three meals a day
Au pairs are 18-30 years old
May work as sole child-carer or mother's help
Employed by the family with room and board included. Family must comply with tax and employment laws. Au pairs paid for public holidays, sick pay, annual leave
Paid minimum wage, currently $16.50 per hour before tax. Weekly net wage approx $178-$240.
Some agencies offer bonus payment at completion of 12 month placement
Employed for up to 12 months (or 23 months if au pair is from the UK or Canada)
Working hours may vary according to study timetable and other commitments
Must prove at least NZ$4,200 in a bank account
Au pairs get ongoing support from qualified Early Childhood Education teachers and their agency
Provide light household duties and cooking related only to children
May be eligible for 20 Hours ECE, Childcare Subsidy and/or OSCAR Subsidy from the government
From overseas, providing opportunities for language and cultural exchange
Likely to have an international driver's license and no car in NZ
Au pair agency screens au pair and host family. Police and medical record checks, plus child care and character references for au pair. Police check for host family on first placement. Family must comply with health and safety guidelines
Family may have to conduct interview via phone or video and may not meet au pair until they arrive
Activities may be less structured, but include playgroups, outings and child care training sessions
May or may not be trained in first aid, course offered by agencies
Treated as a family member and included in weekend activities, mealtimes etc. even when not working
Good English and unlikely to speak Maori
References:
Related Articles

Great nannies are worth their weight in gold! This article offers tried and tested strategies to maintain a great relationship and help you retain your nanny.

An overview of au pairs: what they are, what they do and don't do, who uses them, how much they cost, how you can employ one and your legal obligations.

An overview of nannies including what they do and don't do, how much they cost, advantages and disadvantages, how to find and hire a nanny and more.