An Overview of Nannies, Au Pairs & Babysitters
Published on Wednesday, 20 September 2017
Last updated on Monday, 16 November 2020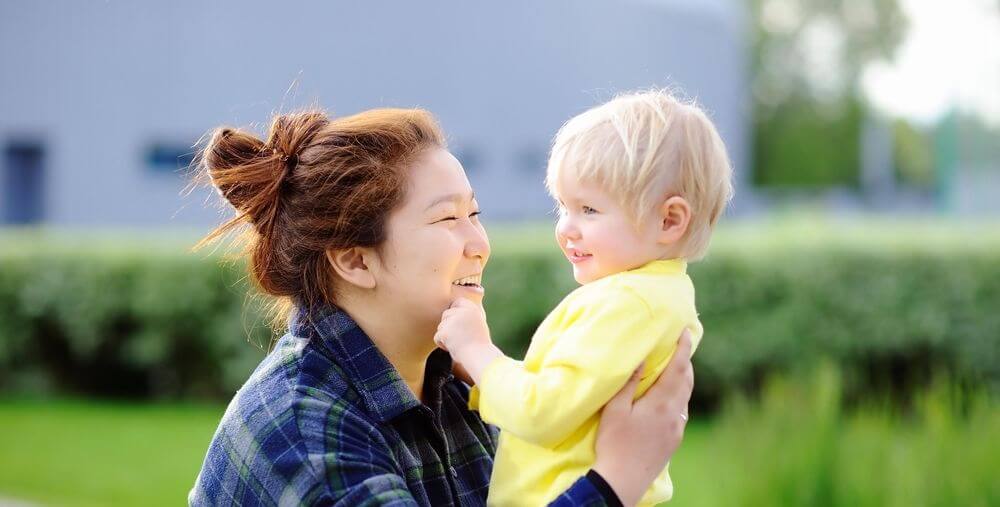 Whether a family has live-in help or hires someone to assist with child care now and then, there are several options for flexible home-based care.
Here we look at how nannies, au pairs and babysitters can assist your household.
What are nannies, au pairs and babysitters?
Nannies
A nanny is an experienced person who provides child care for a living. They usually have child care-related qualifications and training, and there are different arrangements to suit each family's circumstances, such as permanent or temporary assignments.
For more information on nannies click here and to search for a nanny in your area click here.
Au pairs
An au pair is a young person from another country who moves in with a 'host family'. As well as providing live-in child care and light household duties, au pairs share cultural and learning experiences, and form a close bond with children and parents. Agencies may support au pairs with qualified early childhood education teachers.
For more information on au pairs click here and to search for a au pair in your area click here.
Babysitters
A babysitter is a person who is paid to look after your children in your home. They may be a teenager from next door or a full-time babysitter from an agency, and can provide regular babysitting or 'special occasion' child care.
For more information on babysitters click here and to search for a babysitter in your area click here.
How can a family find a nanny, au pair or babysitter?
You can click the following links to search for nannies, au pairs and babysitters in your area. Agencies are also a great way to find a quality nanny, au pair or babysitter as they put families in contact with screened child carers and may offer specific programmes.
Alternatively, other parents, friends or colleagues might be able to recommend a great child carer by word-of-mouth.
What are the benefits of nannies, au pairs and babysitters?
Nannies, au pairs and babysitters benefit families by providing:
Flexibility regarding hours and/or duties
Individual attention and care for children
In-home care to ensure a familiar environment and routines
More reasons to choose a nanny
Nannies are a cost-effective choice for families with multiple children and they offer a range of options, such as permanent, temporary, live-in, live-out and shared nannying.
Professional nannies who have the New Zealand Certificate in Nanny Education (Level 5) provide the benefit of being knowledgeable in both child care and early childhood education. For more information click here.
More reasons to choose an au pair
As well as providing convenient and flexible home-based care, au pairs also give children a fun and educational cultural experience. They provide families with help and support, and can be a cost-effective child care option (remuneration is inclusive of board, lodging and a minimum wage rate).
Au pairs often become part of the family and form long-lasting relationships with children and parents.
More reasons to choose a babysitter
Babysitters are a great way to source ad hoc child care, by the hour. Rates may be negotiable (depending on the babysitter) and children can build relationships with a regular babysitter. Sitters give parents a night out without becoming part of the day-to-day home life.
What are the costs of nannies, au pairs and babysitters?
Costs will vary depending on the type of care, the individual child carer and the family's circumstances. Here are some general cost considerations for nannies, au pairs and babysitters:
Nanny rates
How much a nanny costs depends on:
The services being provided
The nanny's experience and training
How many hours are needed
The age and number of children
The family's location e.g. regional or city-based
Booking/placement fees
As a guide, here are the Nannies on Demand rates for Auckland and Wellington nannies:
Type of Care
Rate
Daily/Day Nanny
$18 - $25 per hour
Before/After School Nanny
$20 - $25 per hour
Nanny Housekeeper/Executive Nanny/Special Needs Nanny
$23 - $30 per hour
Maternity Nanny/Nurse (Day & Night)
From $25 - $30 per hour
Night Nanny
$23 - $25 per hour (rate will be varied based on the nanny's qualifications and/or experience, role expectations and the number of infants in their care). Generally, night nannies start at 9pm and finish at 7am.
Nanny Share
Hourly rate depends on the number of children in the nanny's care and the tasks involved.
Live-in Nanny (Day or Night Nanny) On-going basis
$15 - $22 per hour plus full board/accommodation (weekly wage dependant on the number of hours the nanny works).
Live-in Nanny Short-Term/Temporary basis
$260 per 24 hour period.
Pro rata rate is $170 from 6pm-8am next day or $195 from 3pm-8am next day (a higher rate may apply for families with four plus children or where there are more housekeeping tasks required for the nanny).
Au pair rates
Hosting an au pair can be a cost-effective form of child care. Families provide their au pair with:
Accommodation (private room)
Three meals a day
A guaranteed weekly wage (perhaps $170-$230 depending on their working hours)
Sick leave, public holidays and annual leave
Host families employ their au pair and they have tax and minimum wage obligations.
Babysitting rates
Babysitters are usually paid by the hour and fees vary depending on the:
Sitter's experience
Booking method
Hours required
Number and age of children
Time of day (night-time or day-time)
Duties required
Family's location
It's best to check the hourly rate and any other costs with your babysitter or agency directly. There may be late booking/cancellation fees, service fees and premium rates for public holidays.
Is there any government funding available?
There are several ways that the government subsidises child care.
20 Hours ECE
The Ministry of Education funds 20 hours of early childhood education per week for children aged three, four and five. A nanny agency might offer 20 Hours ECE to eligible families and an au pair agency may also offer the subsidy, for example when a child is enrolled in one of their licensed programmes.
Childcare Subsidy
A Childcare Subsidy also helps some low and middle-income families with the cost of pre-school child care, and this may include nanny and au pair care.
OSCAR Subsidy
The Out of School Care and Recreation (OSCAR) Subsidy helps families with the costs of before school, after school and school holiday programmes. As an example, Au Pair Link families may be eligible for the subsidy.
Home Help Subsidy
The Home Help Subsidy helps families of multiples with the cost of home help to complete household tasks. This means parents of twins and triplets may be eligible for assistance in paying for a nanny.
Check with your agency about subsidies that may be available to your family.
Related Articles

An overview of the different child care services available to families, including centre based care and in-home care options, and how families can access them.

Great nannies are worth their weight in gold! This article offers tried and tested strategies to maintain a great relationship and help you retain your nanny.

Using an agency to source a nanny, au pair or babysitter saves time and effort but there are a few things it is useful to be aware of before you start the process.