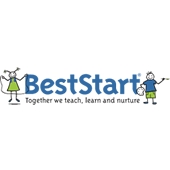 About BestStart Newton
BestStart Newton, formerly TopKids Virginia Ave, is a unique childcare centre located in Newton in central Auckland, close to the CBD. This convenient location makes it perfect for families working in the city. When your child enrolls with us, their journey begins with a well-developed transition programme which will make the settling in process easy and enjoyable for both you and your child. Relationships within BestStart Newton derive from high levels of care and respect. You can expect genuine acceptance, respect and willingness to listen with you and your family's partnership with us.
Our centre provides education and care for 3 months to 5 year olds and each age group have their own dedicated rooms which are well resourced and help create children's sense of identity, well-being and belonging. In addition to this, we have a fantastic playground and outdoor area with a large sandpit, tracks and many obstacles to challenge, entice exploration and allow for magical play times.
Our infants and toddlers receive consistent primary care giving and teachers respond with care to each child's changing needs and preferences. We are dedicated to working with parents and families to continue routines from home. Our teachers put a central focus on infants' and toddlers' developmental needs and interests.
Our pre-schoolers are encouraged to explore their interests. With our Be School Ready initiative, children are assisted with acquiring skills and knowledge they will need in the early years which help them at school. This includes independence, confidence, love of learning, problem solving and areas in literacy, numeracy and art.
BestStart Newton create a learning environment which is inviting and encourages children's exploration. We would love to invite you to meet our amazing team of experienced and friendly teachers and also get a tour of our enriching and fun learning environment.
ERO has rated BestStart Newton in the top 7% of New Zealand childcare centres providing positive learning outcomes for children.
ERO review comments
"it is heartening to see an inner city childcare centre working well, there is a lot of heart and energy within the centres"
"the environment has a sense of magic about it"
"children appear to feel safe and confident in their environment and in their teachers"
ERO Rating: Very well placed/He tino pai te tūnga.
SERVICES
Child Care Centre (Child Care Centre)
SERVICE EXTRAS
This service has not provided any vacancy details right now and has not specified how long the waiting period is. To add your child to the waitlist or enquire about vacancies you'll need to contact BestStart Newton directly.
Fees
We don't have any fee details right now. To find out please contact BestStart Newton directly.
Ratings
ERO Rating - Very well placed/He tino pai te tūnga More
We don't have any ratings just yet
Communication with Parents
Environment & Facilities
Food Preparation & Nutrition
Health & Safety
Learning & Developmental Programs
Management Staff & Supervision
Value for Money
Warmth & Empathy towards children