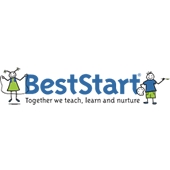 About BestStart Dilworth Avenue
BestStart Dilworth Avenue, formerly Small World, is committed to providing the best early childhood care and education. We offer excellent teacher-child ratios, spaces for extra-curricular activities and a warm, caring and engaging learning environment.
When you enter our doors at BestStart Dilworth Ave, you will instantly feel a warm welcome. You will be greeted by the smiling faces of teachers and staff who care, as well as happy, engaged children with a love of learning.
You will see inspiring, well-resourced learning environments, where children feel safe, secure and nurtured. Our excellent teacher-child ratios ensure needs are met and responded to in a way that shows respect and fosters trust.
You will feel a sense of belonging, in a place where children and families are cared for, supported and respected. A place of calm, but fun too, where children are loved, encouraged and empowered.
Our Team - Our team of passionate teachers work hard to ensure quality care and learning. Our teachers are selected for their knowledge, experience, professionalism and their love for teaching. Many of our teachers either hold teaching qualifications or they are supported to obtain them. We invest in the growth of our teachers through ongoing professional development.
Tara Room is for our youngest children, 3 months -15 months and Tui Room is for the children aged from 1-2 years old. A1:3 ratio is provided in both of these rooms. We practice Primary Caregiving within these spaces and our children within the Tui and Tara room attended our weekly sensory class in our gym.
Morepork Room is for the children 2-3 years old and offers a 1:6 ratio. We work with children's individual routines and help develop their confidence. We have a library that these children visit and they also attended weekly sensory classes.
Pukeko Room is for our 3-4 year olds and the Enquiry Room is for our 4-5 year olds. Both spaces offer a 1:6 ratio. Both the Pukeko and Enquiry room have weekly dance and drama classes as well as a fun weekly sports programme. We also visit the onsite library, gym and project room. All of these spaces as well as our exciting programme prepare children for their transition to school.
Community Links
Here at BestStart Dilworth Ave we visit the local Rest Home weekly, have established relationships with our local schools such as Kings, St Kents and Remuera Primary. We focus on providing opportunities for children to have experiences outside of the centre environment.
Come in and see us, we would love to show you around.
ERO Rating: Well placed/He pai te tūnga.
SERVICES
Child Care Centre (Child Care Centre)
SERVICE EXTRAS
This service has not provided any vacancy details right now and has not specified how long the waiting period is. To add your child to the waitlist or enquire about vacancies you'll need to contact BestStart Dilworth Avenue directly.
Fees
We don't have any fee details right now. To find out please contact BestStart Dilworth Avenue directly.
Ratings
ERO Rating - Well placed/He pai te tūnga More
We don't have any ratings just yet
Communication with Parents
Environment & Facilities
Food Preparation & Nutrition
Health & Safety
Learning & Developmental Programs
Management Staff & Supervision
Value for Money
Warmth & Empathy towards children