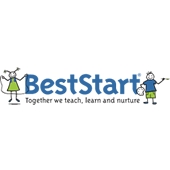 About BestStart Albany Tahi
BestStart Albany, formerly ABC Albany, is a unique childcare centre with two separate modern buildings across the road from each other. Located just off the Albany Highway, a short distance from Rosedale Road, we're handy to motorways and other main thoroughfares.
Tahi Room is an intimate environment for children aged three months to three years old. We provide a family orientated atmosphere within an environment that is open, spacious and very well resourced. Children are given the opportunity to develop at their own pace in a safe, secure environment. Independence is encouraged as children are viewed as individuals with their own personality. Learning and development is introduced through play, music, dance, visual arts, and our relationships with the children during care moments.
Our outdoor area provides a safe learning environment for children to explore the natural environment and learn about the world around them whilst developing friendships and social skills.
We understand at this young age your child's routine may change a few times, so we work in partnership with you to ensure we are maintaining your home routines and keeping your personal aspirations in mind. We pride ourselves on our strong relationships with children and their families.
Rua Room cares for children aged three to five years old. Children's learning is encouraged through play and our fun-filled, stimulating environment encourages children to grow and develop a healthy sense of self. We support each child's social and emotional development so they look forward to learning new things and are ready to participate in group activities, as well as initiate their own learning.
Come in and visit us today! We'd love to show you around.
For more information about the specific fees for your centre,
please contact us directly (09) 415 1918 / albany@best-start.org
ERO Rating: Well placed/He pai te tūnga.
SERVICES
Child Care Centre (Child Care Centre)
SERVICE EXTRAS
This service has not provided any vacancy details right now and has not specified how long the waiting period is. To add your child to the waitlist or enquire about vacancies you'll need to contact BestStart Albany Tahi directly.
Fees
We don't have any fee details right now. To find out please contact BestStart Albany Tahi directly.
Ratings
ERO Rating - Well placed/He pai te tūnga More
We don't have any ratings just yet
Communication with Parents
Environment & Facilities
Food Preparation & Nutrition
Health & Safety
Learning & Developmental Programs
Management Staff & Supervision
Value for Money
Warmth & Empathy towards children