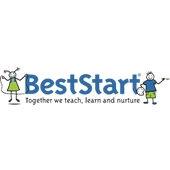 About BestStart Tironui Road
BestStart Tironui Road, formerly First Steps Tironui, offers quality childcare in Takanini, close to Papakura, the Southgate Shopping Centre and the southern motorway. Our multicultural centre is home to a dedicated team of qualified and professional staff – we are focused on providing the highest quality care and education for children aged 3 months to 5 years.
Join us for our Open Days, every Thursday from 9am to 11am. Drop in with your children under five for a tour of our centre, while your child takes part in creative art.
Regular upgrades to learning resources and equipment ensure children have lots of learning opportunities throughout the day. Our baby teachers are nurturing and passionate about supporting under two's through the early development stages. We have a fantastic Be School Ready initiative which helps ensure your child has the basic skills they need for school. We work closely with Papakura Normal School and are very grateful to have been given this opportunity.
We invite you to visit us at BestStart Tironui and see how we can support your child into becoming a happy, confident learner.
A planned programme that reflects your child's interests
Nutritious meals prepared on site each day
Friendly and approachable staff
Individual portfolios for each child
Quality teacher ratios of 1:4 for under two's and 1:8 for over two's
Free sessions for children over 3 years old
ERO Rating: Well placed/He pai te tūnga.
SERVICES
Child Care Centre (Child Care Centre)
SERVICE EXTRAS
This service has not provided any vacancy details right now and has not specified how long the waiting period is. To add your child to the waitlist or enquire about vacancies you'll need to contact BestStart Tironui Road directly.
Fees
We don't have any fee details right now. To find out please contact BestStart Tironui Road directly.
Ratings
ERO Rating - Well placed/He pai te tūnga More
We don't have any ratings just yet
Communication with Parents
Environment & Facilities
Food Preparation & Nutrition
Health & Safety
Learning & Developmental Programs
Management Staff & Supervision
Value for Money
Warmth & Empathy towards children