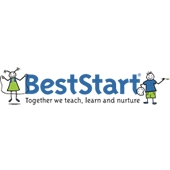 About BestStart Epsom
BestStart Epsom, formerly ABC Epsom, is a beautiful purpose-built early learning centre, located near the Newmarket, Epsom and Remuera shopping centres, just moments from the Southern Motorway. We welcome all families to come in for a visit when you're in the neighbourhood!
Teaching team - We have a well-established team of teachers, many having worked in the centre for over 10 years. They are dedicated, experienced and knowledgeable, offering quality education and care for our children. Kaiako (teachers) provide supportive, encouraging and nurturing educational experiences and care for tamariki from 3 months to school age.
Curriculum - Our curriculum is very strong in language focused activities. We offer experiences in Mandarin and Hindi as well as English, Te Reo and Sign Language. We employ a wide range of teaching approaches and strategies when working with our children and use the New Zealand Early Childhood Curriculum, Te Whāriki, as our foundation to provide engaging and stimulating programmes that are innovative and exciting.
In the Tui Room (3 months to 2 years) we have a mixture of infants, crawling babies and moving toddlers. We develop warm, responsive relationships with our tamariki and our practice in this room is responsive and respectful of children's autonomy, competence and capabilities. We provide a calm and nurturing environment where infant's routines are unrushed, relaxed and child focused; babies are stimulated and supported, and toddlers are challenged and extended.
In the Kiwi Room (2 years – school) we have an environment that offers a variety of open ended and natural resources that engage children in critical thinking and problem solving and allows them to work by themselves and cooperatively with other children. We value and promote a learning programme that enables children the space and opportunity to explore, experiment and take risks when engaged in play.
Opening Hours - We are open from 7.30am – 5.30pm, Monday to Friday. We offer sessions, short days and full day options both part time or full time over the week.
Meals - At BestStart Epsom, we believe in having a positive attitude towards food and nutrition and we support our children to develop skills in healthy eating. We provide a nutritious morning tea, afternoon tea and lunch that is prepared by our cook in our on-site kitchen. She caters for a range of different dietary requirements. If you would like more information on our tasty, delicious meals, please let us know.
ERO Rating: Well placed/He pai te tūnga.
SERVICES
Child Care Centre (Child Care Centre)
SERVICE EXTRAS
This service has not provided any vacancy details right now and has not specified how long the waiting period is. To add your child to the waitlist or enquire about vacancies you'll need to contact BestStart Epsom directly.
Fees
We don't have any fee details right now. To find out please contact BestStart Epsom directly.
Ratings
ERO Rating - Well placed/He pai te tūnga More
We don't have any ratings just yet
Communication with Parents
Environment & Facilities
Food Preparation & Nutrition
Health & Safety
Learning & Developmental Programs
Management Staff & Supervision
Value for Money
Warmth & Empathy towards children