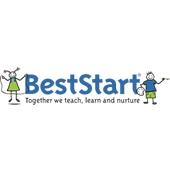 About BestStart Marne Road Kindy
Welcome to BestStart Marne Road Kindy a quality childcare centre in the heart of Papakura, where the learning and adventures never end!
We cater for children from 2 to 5 years old and provide every child with the best educational opportunities, learning experiences and top-quality nurturing care.
Our well-resourced Kindergarten, located close to Papakura town centre, is in a lovely converted villa with a large playground area. We take great care and pride in offering children and their families an environment that is a home away from home. Children have the freedom to discover, investigate, socialise, build interests, prepare for school and grow as learners.
We have received a fantastic Education Review Office (ERO) report, achieving the very best grade for all early childhood centres in New Zealand.
Opening Hours - We welcome visitors to the centre and would love to invite you to visit us to see how we can help your child on the path to become a happy, confident learner. We are open from 7.45am – 4.45pm, Monday to Friday and offer full days, short days and free sessions for 3-5 year olds.
Quality Programme and Project Approach - Our programme is based around the project approach and is always alive throughout BestStart Marne Road Kindy life. We encourage children to thrive through their interests. Our children can engage deeper in their play and learning with support from teachers. Children have a strong disposition to explore and discover. The project approach builds on their natural curiosity, enabling children to interact, question, connect, problem-solve, communicate, reflect, and more. This kind of authentic learning extends beyond the classroom to each child's home, community and the world. It essentially makes learning fun, challenging and exciting to dig deeper in to our funds of knowledge. We believe our stimulating environment helps children build strong relationships with their teachers and peers.
Meals - At BestStart Marne Road Kindy, we believe in having a positive attitude towards food and nutrition and we support our children to develop skills in healthy eating. We provide a nutritious morning and afternoon tea that is prepared with the children and parents provide a lunch box for children attending after 12pm. This encourages children to develop independence in managing their lunch box and we support this as part of our Be School Ready approach.
We look forward to welcoming you and your child into our centre family.
ERO Rating: Very well placed/He tino pai te tūnga.
SERVICES
Child Care Centre (Child Care Centre)
SERVICE EXTRAS
This service has not provided any vacancy details right now and has not specified how long the waiting period is. To add your child to the waitlist or enquire about vacancies you'll need to contact BestStart Marne Road Kindy directly.
Fees
We don't have any fee details right now. To find out please contact BestStart Marne Road Kindy directly.
Ratings
ERO Rating - Very well placed/He tino pai te tūnga More
We don't have any ratings just yet
Communication with Parents
Environment & Facilities
Food Preparation & Nutrition
Health & Safety
Learning & Developmental Programs
Management Staff & Supervision
Value for Money
Warmth & Empathy towards children