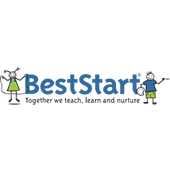 About BestStart Te Atatu Peninsula
At BestStart Te Atatu Peninsula, we have a highly experienced and stable teaching team offering quality education and care for our children. Our Kaiako are committed and enthusiastic professionals providing supportive and nurturing educational experiences and care for tamariki from 3 months to school age. We offer sessions, short days and full days, both part time and full time over the week. We invite you to come and see how we can help your child become capable, confident, independent and ultimately ready for school.
The spaces at BestStart Te Atatu Peninsula are designed with separate indoor and outdoor areas for infants, toddlers and children to cater to their developing learning needs. This allows us to provide new learning opportunities for all age groups. Our families love that our Kaiako have expertise in their chosen age groups.
Tui - The infant Kaiako form close, nurturing relationships with families and we follow each child's home routine. We create a calm and loving place for our youngest children.
Kea - Our toddlers are exposed to sensory exploration and are encouraged and supported to develop social skills and independence through group and independent play.
Kiwi and Moa - Our 3 and 4 year olds each have their own rooms but share an outside space to encourage peered learning. BestStart's unique Be School Ready initiative supports children in be ready for primary school focusing on literacy, numeracy, and socialisation and independence skills.
The transitions between the rooms are carefully planned to ensure every child is developmentally ready and move with their friend groups.
Our Philosophy - At BestStart Te Atatu Peninsula we are dedicated to making a positive impact in children's lives and to supporting family/whanau. We are committed to developing respectful relationships, valuing and promoting inclusiveness in all that we do. We acknowledge Te Tiriti o Waitangi as the founding document of Aotearoa New Zealand, and are committed to embracing our bi-cultural heritage.
We value collaboration as vital to the success of our programme and see ourselves as a multicultural community of learners. Our curriculum is based on Te Whāriki and we support natural development where children set their pace for their own learning and develop according to individual and group interests. Warmth, trust, respect and aroha are woven into the fabric of our philosophy.
ERO Rating: Well placed/He pai te tūnga.
SERVICES
Child Care Centre (Child Care Centre)
SERVICE EXTRAS
This service has not provided any vacancy details right now and has not specified how long the waiting period is. To add your child to the waitlist or enquire about vacancies you'll need to contact BestStart Te Atatu Peninsula directly.
Fees
We don't have any fee details right now. To find out please contact BestStart Te Atatu Peninsula directly.
Ratings
ERO Rating - Well placed/He pai te tūnga More
We don't have any ratings just yet
Communication with Parents
Environment & Facilities
Food Preparation & Nutrition
Health & Safety
Learning & Developmental Programs
Management Staff & Supervision
Value for Money
Warmth & Empathy towards children