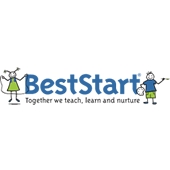 About BestStart Waikite Valley Kindy
BestStart Waikite Valley Kindy (formerly Community Kindy Waikite Valley) is a community based country centre located in the Waikite Valley which provides education and childcare for the wider Waikite Valley and Ngakuru area. We are located alongside Waikite Valley Primary School and 2kms down the road from the Waikite Hot Pools
We have strong reciprocal relationships with the local farming community taking part in activities both in the centre and in the community. This can be seen with our wide-open outdoor facilities and the pets the children care for. This gives the children a home-away-from-home feel.
Our very strong Be School Ready programme is realised in the close relationship we have with the year one class at the local primary school, with our four-year olds making weekly visits. We take part in annual events on the primary school calendar including pet day and cross country.
Our passionate and experienced teachers provide a fun and interactive environment that will meet the holistic needs of individual children (emotional, cognitive, physical, social and linguistic). Children's learning is well documented and transparent, so parents can be part of their children's journey to competency and independence.
We have a unique programme on a Friday morning (9.00am – 10.30am) where parents of young children are encouraged to visit and enjoy our fun and stimulating learning environment.
Pop in or give us a call today!
ERO Rating: Well placed/He pai te tūnga.
SERVICES
Child Care Centre (Child Care Centre)
SERVICE EXTRAS
This service has not provided any vacancy details right now and has not specified how long the waiting period is. To add your child to the waitlist or enquire about vacancies you'll need to contact BestStart Waikite Valley Kindy directly.
Fees
We don't have any fee details right now. To find out please contact BestStart Waikite Valley Kindy directly.
Ratings
ERO Rating - Well placed/He pai te tūnga More
We don't have any ratings just yet
Communication with Parents
Environment & Facilities
Food Preparation & Nutrition
Health & Safety
Learning & Developmental Programs
Management Staff & Supervision
Value for Money
Warmth & Empathy towards children