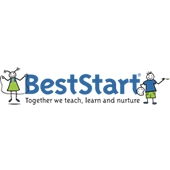 About BestStart Lambie Drive
BestStart Lambie Drive, formerly ABC Hayman Park, is centrally located in the heart of Manukau, within close proximity to Westfield Manukau, the train station and on the main bus route. We offer quality education and childcare for children aged from 3 months to 5 years old.
Our dedicated, committed teachers promote positive self-esteem and encourage children to be respectful, sensitive and thoughtful towards each other and their environment. Opportunities to learn are not limited by ethnicity, ability, age or gender and children develop an awareness of our society's cultural diversity.
We encourage healthy physical, emotional, intellectual and social development. Our environment encourages children to interact and develop relationships with others through play and our natural, well-resourced playground provides a range of challenges for the children.
BestStart Lambie Drive is split into four developmentally appropriate rooms with specialised nursery, toddler and preschool rooms ensuring children are able to develop at their own pace.
Our teachers encourage parent involvement by communicating with parents on daily basis both verbally as well as via Storypark, providing ideas about how they can assist their child at home in preparation for life long learning. We encourage parents to be a part of our programme and have many events and experiences for parents to partake in.
ERO Rating: Well placed/He pai te tūnga.
SERVICES
Child Care Centre (Child Care Centre)
SERVICE EXTRAS
This service has not provided any vacancy details right now and has not specified how long the waiting period is. To add your child to the waitlist or enquire about vacancies you'll need to contact BestStart Lambie Drive directly.
Fees
We don't have any fee details right now. To find out please contact BestStart Lambie Drive directly.
Ratings
ERO Rating - Well placed/He pai te tūnga More
We don't have any ratings just yet
Communication with Parents
Environment & Facilities
Food Preparation & Nutrition
Health & Safety
Learning & Developmental Programs
Management Staff & Supervision
Value for Money
Warmth & Empathy towards children