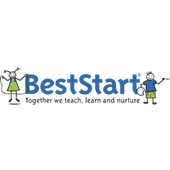 About BestStart Manuroa Road
BestStart Manuroa Road is located in Takanini just off the motorway and is convenient to the train station. We welcome children aged 3 months to 5 years old and offer a range of childcare options to best meet the needs of your family. Our complex consists of three purpose-built, quality childcare centres that are set within a beautiful natural environment. Parents and whānau play a key role in everything we do. Authentic partnerships with you enable our teachers to support what is important for your child's learning.
Nursery - We offer a spacious indoor and natural outdoor environment for our Pepe. This enables your child to explore different sensory experiences and supports their physical development. We offer a 1:4 ratio with small group sizes of up to 12 babies. Our nursery teachers are passionate about caring for infants and have a natural affinity for babies. When we develop our programme we seek input from you so we can align our care to that of home
Toddler - To meet the needs of toddlers we have spacious indoor and natural outdoor environments specifically designed for their age and stage of development. There are opportunities for your toddler to have quiet individual play spaces for solitary play as well as open spaces for group learning. We offer a 1:8 ratio.
Our teachers will support your child to listen to others and to communicate their own ideas. Teachers support children to be independent and take responsibility for decision making. Educators provide a range of exciting activities and resources to entice children's imagination and discovery. Our teachers build warm and responsive attachments with children.
Pre-school - We offer a programme and environment organised in such a way that your child can initiate problem solving activities, develop their curiosity and learn through their interests. Our teachers are aware of the skills and capabilities that your child needs in order to have a successful transition to school. Teachers promote self- help and self- care skills. Children who have mastered these skills are then ready for more formal learning.
Meals - We serve hot meals formulated to meet the nutritional needs of growing children. Snacks include fresh fruit and vegetables served with milk or water.
Settling visits - When you enrol your child we encourage settling visits. These visits can be with Mum, Dad, or whānau. We want to make this transition an enjoyable experience for you and your child.
ERO Rating: Well placed/He pai te tūnga.
SERVICES
Child Care Centre (Child Care Centre)
SERVICE EXTRAS
This service has not provided any vacancy details right now and has not specified how long the waiting period is. To add your child to the waitlist or enquire about vacancies you'll need to contact BestStart Manuroa Road directly.
Fees
We don't have any fee details right now. To find out please contact BestStart Manuroa Road directly.
Ratings
ERO Rating - Well placed/He pai te tūnga More
We don't have any ratings just yet
Communication with Parents
Environment & Facilities
Food Preparation & Nutrition
Health & Safety
Learning & Developmental Programs
Management Staff & Supervision
Value for Money
Warmth & Empathy towards children