An introduction to HEI Schools
Published on Wednesday, 16 September 2020
Last updated on Monday, 26 October 2020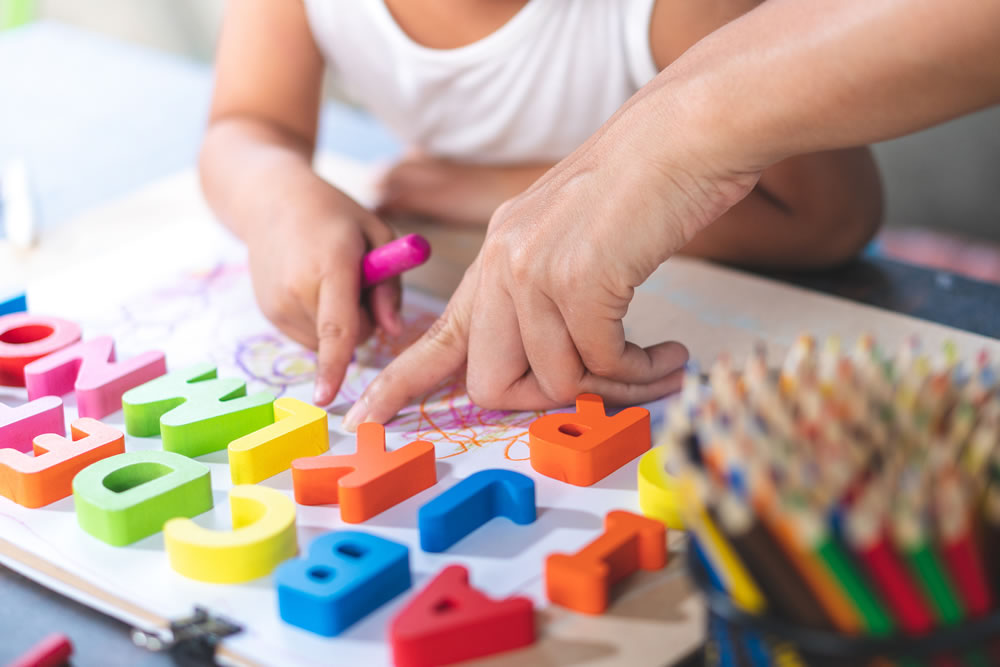 Finland's early childhood education (ECE) system is widely renowned, and HEI Schools is an international preschool concept that shares Finland's approach with the rest of the world.
Here we look at the HEI Schools model in more detail and explain how Kiwi kids can experience Finnish-style early learning without leaving home.
What is HEI Schools?
Also known as Helsinki International Schools, HEI Schools is an educational business company that was co-founded by the University of Helsinki and a group of design and education experts, including a former State Secretary of the Finnish Ministry of Education.
Together, they've come up with a research-based teaching model that's based on the principles of Finnish ECE; and the idea is that different ECE providers around the world license this model to deliver Finnish-style early learning in their own country.
The HEI Schools Learning Centre allows local providers to set up early learning centres for ages zero to six – with teacher training, learning materials and a Curriculum included.
And on a smaller scale, the HEI Schools Club is a part-time, play-based activity club for educators with a regular group of one-year-olds, toddlers or preschoolers.
What do children learn at a HEI School?
HEI Schools takes a holistic approach to early learning.
This means they take into account each child's whole needs, like our Te Whãriki Early Childhood Curriculum does, and their ECE model aims to, 'Educate socially, emotionally and academically confident, capable children.'
In a HEI Learning Centre, children are seen as, 'Active agents in their own learning and development' and there's a focus on:
Looking at things from the child's perspective;
Offering lots of opportunities for creativity, play and exploration;
Providing encouragement; and
Fostering socio-emotional skills.
Educators recognise that children, 'Learn everywhere and all the time,' and they especially learn while they play and by exploring.
For this reason, children are given free play opportunities and more organised activities, and project-based learning is also a key part of the HEI approach. This involves children and educators collaborating on small group or whole class projects and learning through 'guided experimentation.'
HEI teachers are highly trained to deliver purposeful and inspiring learning experiences and, day-to-day, they help:
Children learn how to observe, analyse and interact with the world around them. Language and maths skills are developed through everyday activities, exploration and curiosity is encouraged, and youngsters learn about science and the environment by connecting with nature.
Children gain an understanding of the world we live in. There's a focus on cultural competence (e.g. a respect for diversity) and each child is supported to be an, 'Ethically responsible member of society.'
Children learn different forms of expression and are given opportunities to engage in musical activities, art and craft, and verbal and physical expression.
Children practise a healthy way of living. They learn about physical activity, nutrition, rest, self-care and how to care for others, and this helps them manage their daily life and routines now, and thrive physically and socio-emotionally as they grow.
All in all, HEI Schools says, 'Our days have been designed with thought to have the right balance of lessons and free play, movement and rest, excitement and calmness, group activities and individual time indoors and outdoors.'
A lot of thought is also put into how the ECE environment looks and feels.
There's evidence that children's behaviour, thoughts, emotions and wellbeing are impacted their physical surroundings, so the HEI creative learning spaces are designed to be safe and calm to support the children's five senses, the HEI Curriculum and each day's activities.
There's mixed aged grouping in HEI Learning Centres, and because HEI Schools is an international preschool approach, non-English speaking children are taught their native language and English at the same time.
There are HEI Learning Centres in Australia, Argentina, Indonesia, China and South Korea, with more opening soon in places like Egypt and Mongolia. And wherever the HEI approach is playing out, it encourages under sixes to think creatively, ask questions, direct their own learning and be compassionate and resourceful.
What is HEI Schools Home?
Although there isn't a HEI Learning Centre in New Zealand yet, it is possible to experience Finnish-style early learning through HEI Schools Home https://www.home.heischools.com/ – an online resource that's designed for parents at home with young children.
HEI Schools Home caters for ages one to six and it offers weeks' worth of research-based activities and routines via video tutorials, songs and printable learning materials.
Once you sign up, you'll get access to:
Daily preschool and kindergarten activities that follow a weekly theme (e.g. 'Creating Stories') in line with the HEI Schools Curriculum;
Creative activities and routine tips to inspire outdoor play, free play and bath time; and
A suggested schedule of daily routines for the start, middle and end of the day, along with information about how these routines support your child's development and growth. There's also helpful advice around things like nap time and screen time.
HEI Schools Home is free at the moment and it adds a whole new dimension to screen time, with a clean Scandi design and loads of fun, educational content for children and grown-ups.
So, why not try the HEI way today?
Related Articles

Professor Fiona Stanley describes the social impact on the whole community of how well we raise our children and how children are the key to our future success.

Learn about the Waldorf or Steiner approach to early childhood education.

Play is serious business and offers much more than just fun and games.