A spotlight on playcentre
Published on Wednesday, 01 July 2020
Last updated on Monday, 16 November 2020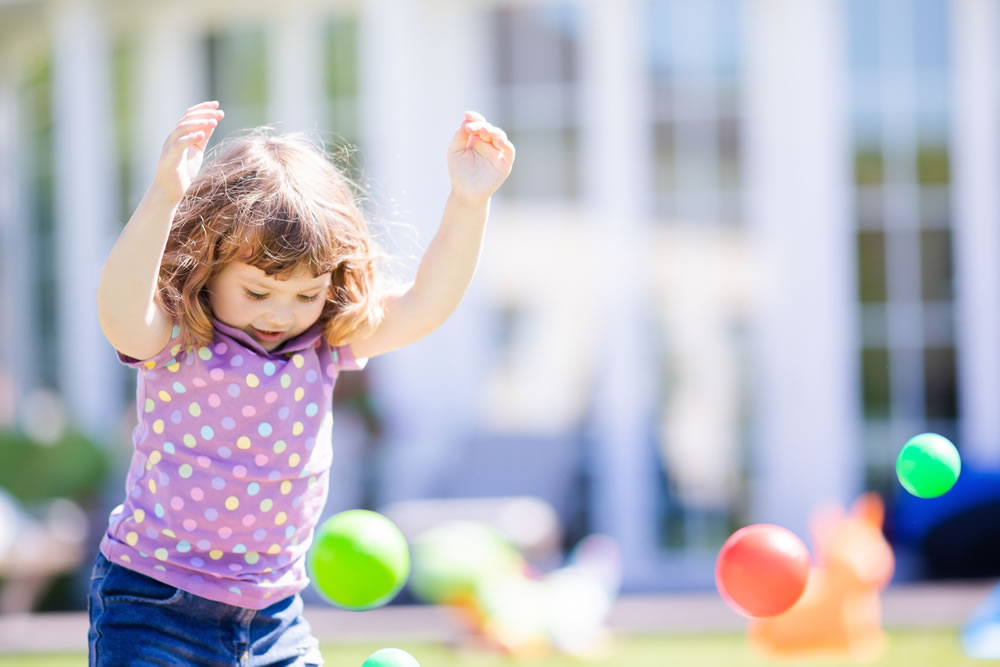 Playcentre is a big part of many little people's lives. There are more than 420 playcentres in New Zealand, educating more than seven per cent of our preschoolers, and this kind of parent-led early childhood education (ECE) service offers many benefits for kiddies and their carers.
There's a village atmosphere at playcentre, with a strong focus on parent education as well as children's learning, so let's see what's on offer for families!
How does playcentre work?
Each playcentre is cooperatively managed by parents and supported by Playcentre Aotearoa and its regional and national staff. This means that families share responsibilities and decision-making when it comes to the running of playcentre, and also share in special early learning experiences.
Playcentre is a place where mums, dads, grandparents, extended whãnau and all caregivers can 'play, learn and grow' alongside their babies, toddlers and preschoolers.
Many deep friendships have been made during playcentre sessions, and there are opportunities for parents to develop informal and formal skills while self-managing their playcentre. Adults can attend workshops, get first-aid training and complete a free and nationally-recognised NZQA education programme, which leads to the NZ Certificate in Early Childhood Education and Care and new career opportunities.
Each playcentre community decides what's important to families in their area (with about a third of playcentres in rural areas) and this community feel is genuine.
For ages zero to six, playcentre is a chance to spend quality time with grown-ups and littles ones, and launch into lots of exciting and educational activities.
What happens at playcentre?
There's a focus on child-led learning at playcentre, and whether a session goes for two-and-a-half or four hours, it's guaranteed to be full of fun and variety.
There's a wide variety of resources and experiences on offer, and depending on each child's interests and strengths, they can launch into art and craft, dress-up play, music-making, building, baking, climbing and sensory play with sand and water.
Along the way, they'll learn to observe, explore, participate, try, wait, respect, experiment, wonder, climb, balance and thoroughly enjoy themselves!
And because the ratio of adults to children is high at playcentre, youngsters get the benefit of playing with and alongside their parents, and freely following their interests in a safe and supportive environment.
All families are welcome at playcentre, and there are tailored sessions for babies. Space at Playcentre and Babies Can Play are made for infants, and it's interesting to note that out of all the different ECE provider types in New Zealand, playcentre has the most under twos in attendance.
How do you join a playcentre?
Every playcentre offers three free visits before enrolment and you can find your local playcentre/s here.
When it comes to cost, playcentre is free and is subsidised by the Ministry of Education, but your playcentre might ask for a donation or small term fee. On average, this amounts to $30 per term, but the best thing is to ask about costs when you visit your prospective playcentre. Child care subsidies can apply to playcentre fees, so it's worth asking about this too.
Keep in mind, also, that there was a 16 per cent increase in playcentre membership numbers last financial year and some very successful centres have waiting lists.
What's happening with playcentre funding?
This year's Budget delivered a funding boost for playcentres, with $3.1 million in extra funding being given over four years and a 7.6 per cent rise in funding rates from this month. However, there are concerns that this increase is nowhere near enough.
Despite educating more than seven per cent of preschoolers in this country, playcentre gets less than one per cent of the government's funding for the ECE sector and hadn't had a funding increase since 2006.
In May, Playcentre General Manager, Sean McKinley said, 'We appreciate the new funding, but it comes after a long period of underfunding in which we received only a 3.1 percent total increase in funding over seven years.'
He's worried that about 100 services are at risk of closure, especially in rural areas, but the good news is that the Government recognises the importance of playcentre and wants to see it 'survive and thrive into the future' with its support.
Families are certainly keen to see this happen and there's no doubt that these ECE 'villages' offer fantastic opportunities for play, socialisation and learning – both as a child and an adult.
References
Related Articles

Playcentres and playgroups are parent-led early childhood education options.

With a local focus and an informal feel, playgroups are a great way for families to connect with one another as little ones learn, interact and play.

The importance of good sleep at child care and beyond.